Explore Ford Electric Work Trucks at Badger Ford Truck Center
As we head into the future, electric vehicles are becoming the norm. When it comes to work trucks, you want a vehicle that is capable and durable to handle all jobs. With Ford electric work trucks, you get the best of both. The new Ford F-150 Lightning Pro and Ford E-Transit represent a revolution of Ford work trucks. Comprising dual-electric motors and a wealth of features, the Ford Lightning Pro is ready to head on to your next task.
We would like to share more about the new Ford Lightning Pro, including its capability features. We'll also answer some frequently asked questions about the Ford Lightning Pro. We encourage you to contact us if you have any questions.
Capability
Regarding capability, the Ford F-150 Lightning features dual electric motors that deliver 426 horsepower and 775 pound-feet of torque. The all-electric power allows it to carry 2,000 pounds of cargo and 10,000 pounds of towing. Further, the F-150 Lightning Pro offers a range of up to 320 miles.
Further, the new F-150 Lightning Pro features several optional 120-volt outlets and a 240-volt outlet to power tools and other appliances while you are out on the job. In addition, the front trunk offers a lighted area while working at night.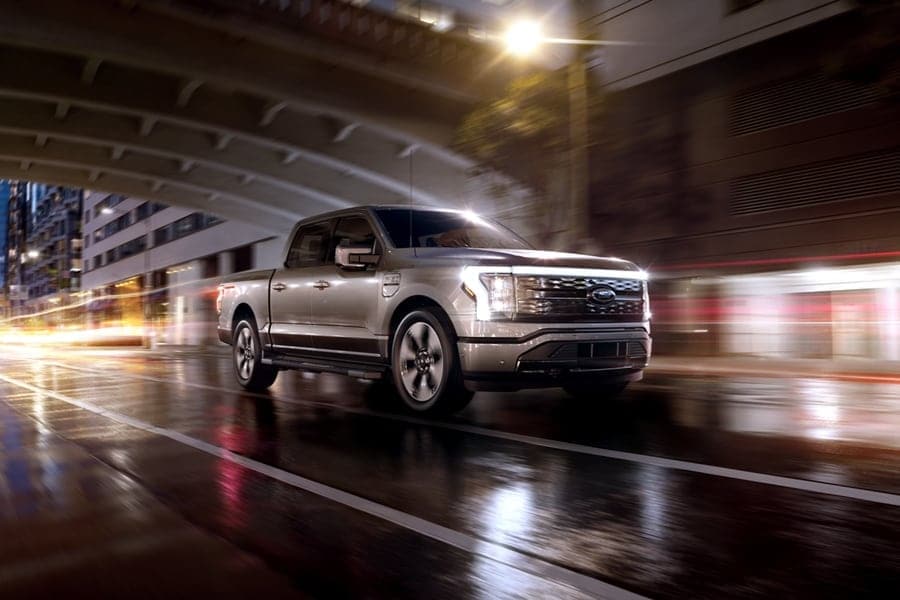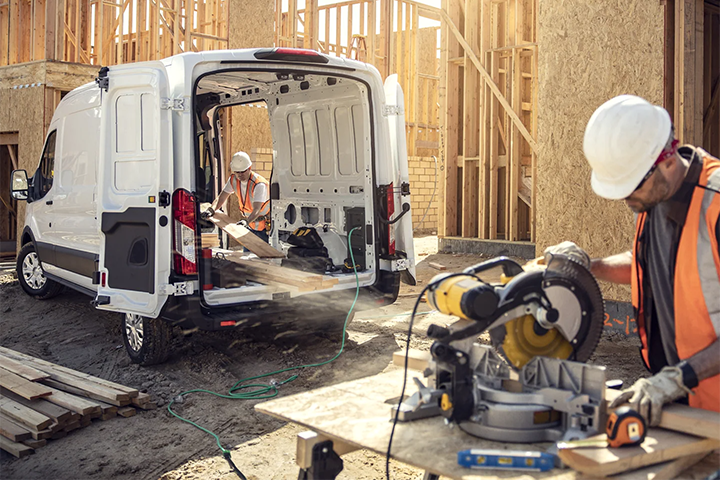 BUILT WITHOUT COMPROMISE
E-Transit does everything except compromise. For instance, by integrating the battery underneath the body of the vehicle, you get the benefits of electricity without compromising cargo space. And with a maximum targeted payload of 3,800 lbs. on cargo van low roof, regular wheelbase, 4,250 lbs. on chassis cab and 4,290 lbs. on cutaway,* you can feel comfortable using every inch of that space to bring what you need to get the job done.
*See label on doorjamb for carrying capacity of a specific vehicle
Frequently Asked Questions
Why does EV Make Sense For My Fleet
Ford EV vehicles offer the capability to get the job done while offering the sustainability to stay on the road for many miles. In addition, Ford PRO offers mobile service. So whenever one of your vehicles requires service, a team member will be there to service your vehicle. Plus, you can keep track of your EV fleet vehicles in real-time E-Telematics.
What is the Ford EV Fleet Charging Infrastructure
Through Ford Pro Charging, you can keep your fleet of EV vehicles up and running throughout the work week with level two Pro Charge Station. Energy management and integration can also track charging operations in real-time.
How Long Does the Order of an F-150 Lightening Pro Truck Take?
Expect to wait several months for a new Ford Lighting Pro Work Truck to arrive.
How can we help?
* Indicates a required field