2019 Ford Transit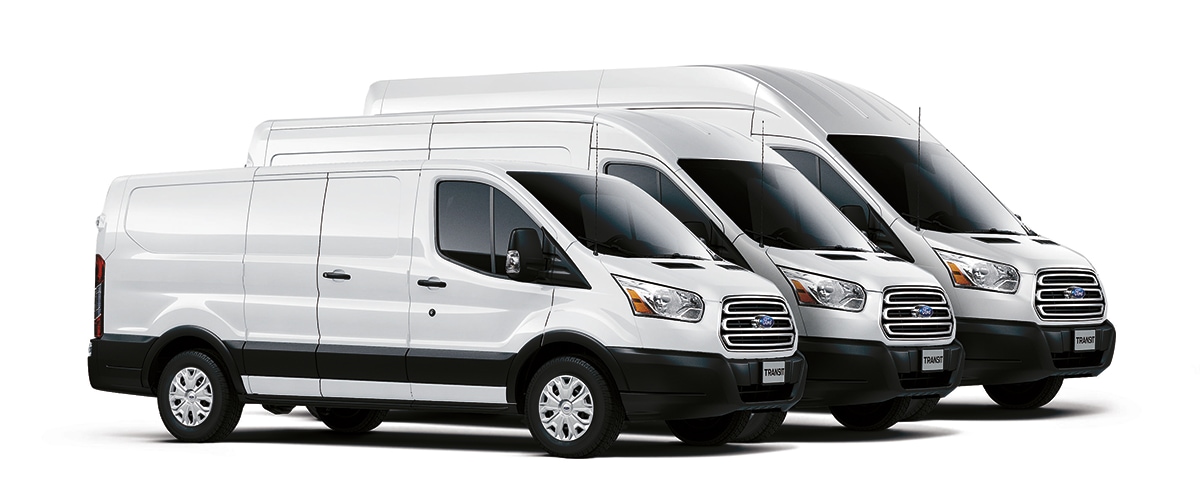 BUSINESS-DRIVEN UPFITS
The Ford Transit is built in Kansas City, Missouri,* with 13 upfitters located conveniently within 30 miles of the assembly plant. This means fast delivery to the upfitter of your choice, to get you back to business quickly.
*Assembled in the USA with domestic and foreign parts.
K.C. Montgomery is helping his customers find innovative ways to get the most out of their water in drought-ravaged California. He isn't your average plumber -- and his Ford Transit isn't your average work van: Customized shelving and storage, lots of space to load and unload and incredible on-road efficiency. See how Transit has completely changed the face of K.C.'s business.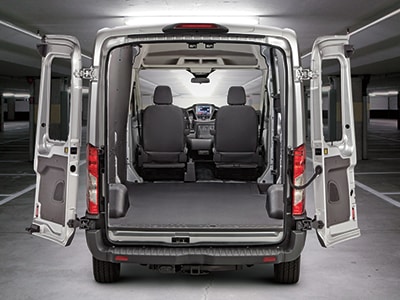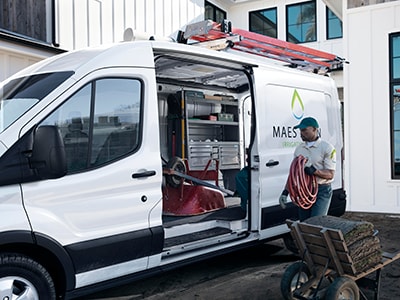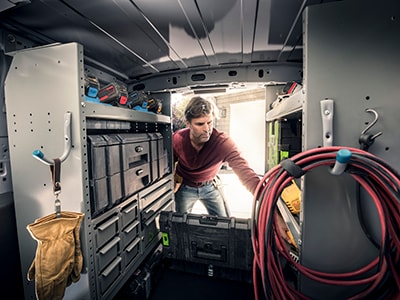 THREE ROOF HEIGHTS
The 2019 Transit Passenger Van models are available with a low, medium or high roof.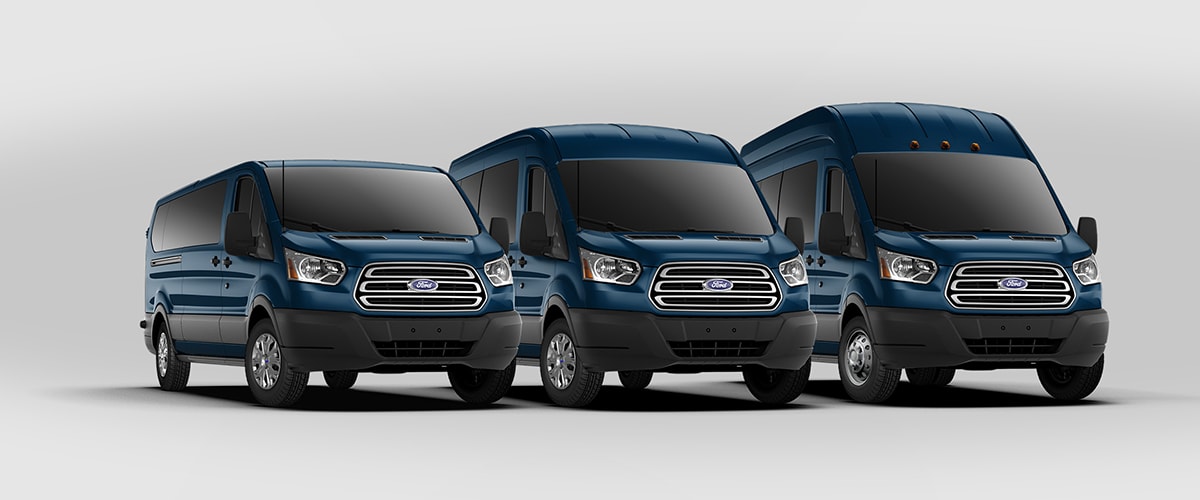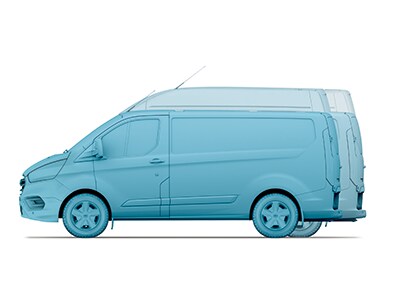 Rear Cargo Door Opening Height (in.)
Low - 49.5, Medium - 64.9, High - 74.3
COMFORT ON THE ROAD. PRODUCTIVITY ON THE JOB.
Today, working productively isn't about working hard - your van is engineered to do that. For your part, it's about working smart, every hour of every day. That's why every measure of the Ford Transit work space is carefully designed to maximize efficiency and versatility, making your Transit the ideal tool for any job.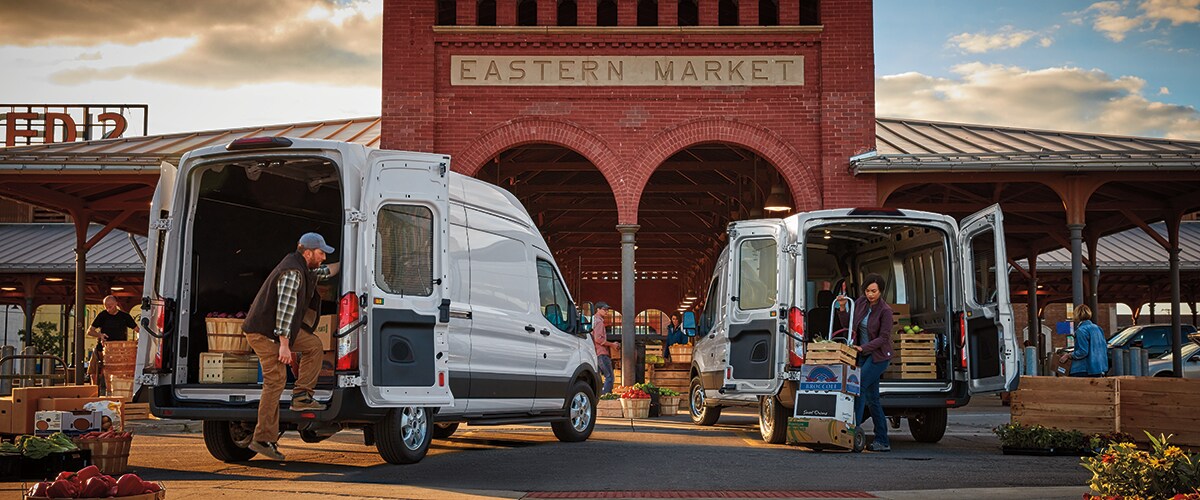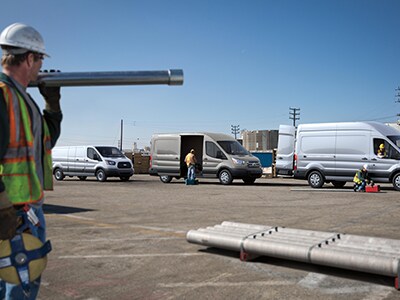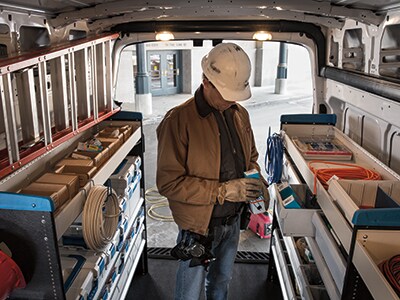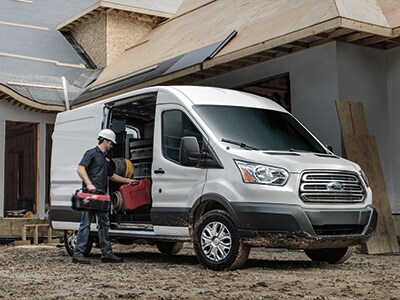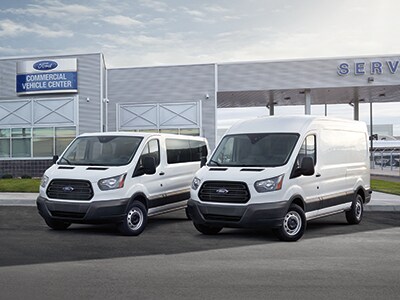 POWERFUL ENGINES FOR THE COST-CONSCIOUS BUSINESS.
The Transit Cargo Van offers a line of three engines designed to meet the challenge of operating at high performance while helping keep costs as low as possible. The standard 3.7L V6 has advanced twin independent variable cam timing. The 3.5L EcoBoost® delivers best-in-class maximum gas torque.  And the proven 3.2L Power Stroke® I-5 Diesel combines power plus Built Ford Tough® durability and dependability.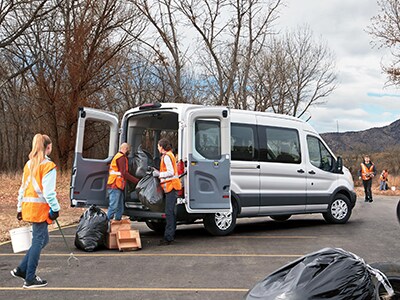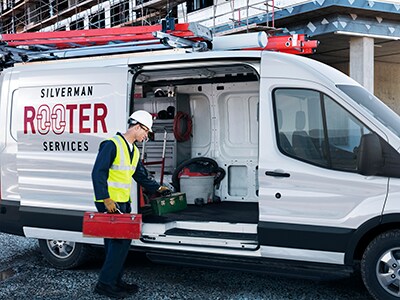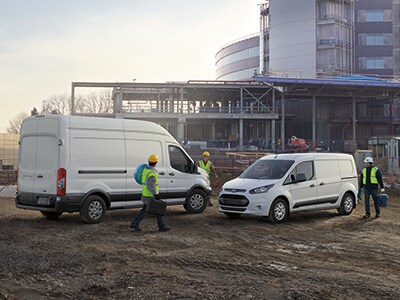 TESTED AND BUILT FORD TOUGH®
The Ford Transit Passenger Van has been subjected to seven million customer-equivalent miles of brutal testing in our labs and proving grounds. Testing was also held on roads and highways across America at temperatures ranging from -40 to 120 degrees Fahrenheit. We used trucks driven by robots at our Michigan Proving Grounds facility to conduct tests that would be too strenuous for human drivers over an extended period of time. Our objective: enable Transit to take on the toughest challenges of strength and dependability on your everyday jobs.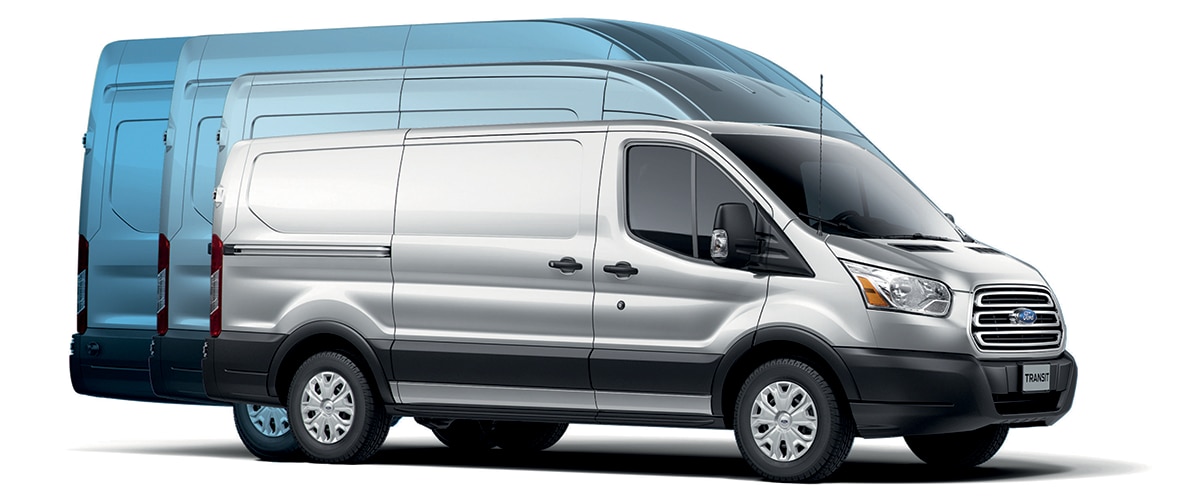 Hours
Monday

8:00AM - 6:00PM

Tuesday

8:00AM - 6:00PM

Wednesday

8:00AM - 6:00PM

Thursday

8:00AM - 6:00PM

Friday

8:00AM - 6:00PM

Saturday

Closed

Sunday

Closed